Our skilled and experienced dentists and team are committed to providing exceptional dental care to our patients. Meet our team and learn more about our expertise and dedication to oral health in Athens, Georgia. We look forward to helping you achieve your best smile! Call McRae Family Dental at 706-546-8480 to schedule an appointment with Dr. Matthew McRae Jr. and associates.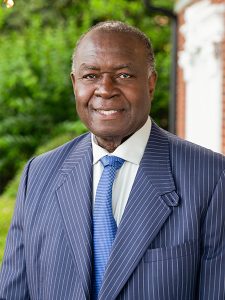 Matthew McRae, Jr., DMD, MAGD
Dr. Matthew McRae, Jr. has been serving the Athens community and surrounding areas with quality and professional dental services by the grace of God for well over three decades. Dr. McRae received his undergraduate degree from Fort Valley State University and his Doctor of Dental Medicine degree from the Dental College of Georgia at Augusta University (formerly the Medical College of Georgia School of Dentistry).
Dr. McRae was recently honored by Augusta University with a portrait. He was one of the first African Americans to graduate from the dental college. Read more about his story and how he led his family to include four doctors and two ministers!
Dr. McRae received his Fellowship with the Academy of General Dentistry in 1983 and his Mastership with the Academy of General Dentistry in 1993. Dr. McRae loves to hone his expertise through continuing education courses. A dentist who continues his education becomes an expert, and that dentist is Dr. McRae. He has studied at the prestigious Pankey Institute, Sterling Management, and the Medical University of South Carolina for implant dentistry.
Dr. McRae's professional organizational memberships include:
The Academy of General Dentistry
Georgia Dental Society
Christian Dental Society
Clarke County Dental Society
National Dental Association
Implantology Dental Society
Dr. McRae was presented with the distinguished Alumnus Award by the School of Dentistry Alumni at the Dental College of Georgia at Augusta University. Dr. McRae cofounded the school's McRae-Orrington Dental Scholarship. He has also served on the school's Foundation Board.
His community involvement includes:
Boys & Girls Club of America, past Board Member
Athens Area Human Relations Council, established Annual Scholarship
Athens Area Health Fairs, Exhibitor
He holds membership in social organizations including Omega Psi Phi Fraternity, Inc., Sigma Pi Phi Fraternity, and One Hundred Percenters, Inc.
Dr. McRae is an elder at Church of The Nations, where he is very active with missions. Dr. McRae annually serves individuals in Nicaragua with their dental needs. He is one of the founders and supporters of Los Playoas School in Nicaragua.
He and his wife, Barbara, have four children and many beautiful grandchildren.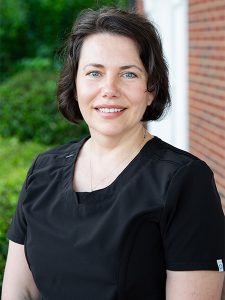 Dr. Flavia M. Popescu, DMD
Dr. Flavia Popescu, a native of Romania, became a dentist because she saw an opportunity to make a difference in the lives of her patients by taking care of their dental needs and helping them live a healthier life. She earned her Doctor of Dental Science degree in 2004 at University in Cluj Romania. Soon after graduation, she began her career as a full-time dentist at the county hospital in Cluj.
After meeting her future husband, a native of Atlanta, during a summer work abroad program, she immigrated to the United States. She was admitted to the University of Pennsylvania School of Dental Medicine in 2007 and earned a Doctor of Dental Medicine degree in 2009. Shortly after graduating, she and her husband moved back to North Georgia.
During her career, Dr. Popescu earned awards including the Achievement Award in Pharmacology and Therapeutics, Excellence in Prosthodontics Award, and Prize in Radiology Award. Patients love that she makes their dental health her top priority and that care is given in a gentle and caring way. In fact, that's Dr. Popescu's favorite part of her job. She loves helping eliminate the pain of her patients and helping them reverse dental disease. She loves to create beautiful smiles.
Dr. Popescu loves her job as a dentist and feels blessed to be able to do this every day. She especially enjoys meeting new people and wants to make a difference in the lives of her patients. One of the ways she does that is by volunteering her time and skills to the MLK Free Dental Day every year.
She is board certified to offer Botox®, dermal fillers, and esthetic treatment options.
Dr. Popescu and her husband live in Hoschton with their two sons, Nathan and Matthew. They attend First Romanian Baptist Church in Lawrenceville. Dr. Popescu loves taking care of her family. When she is able to do it, she enjoys spending time in the outdoors hiking and exploring. She also loves spending time planting and taking care of flowers.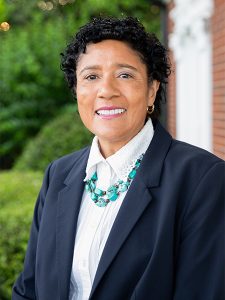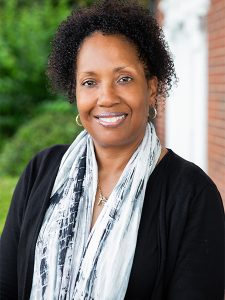 Dr. Terrilyn Reynolds, DMD
Dr. Terrilyn Reynolds received her Bachelor of Science from Spelman College and her Doctor of Dental Surgery (DDS) from Howard University College of Dentistry. She began practicing dentistry in 1996. Eight years later, she started serving our patients here at McRae Family Dental.
Dr. Reynolds was a high achiever from an early age. She was awarded a college scholarship as Miss Jabberwock through Delta Sigma Theta Sorority and two full scholarships for track and field.
Dr. Reynolds decided to follow in her father's footsteps and become a dentist. Her patients love that she is gentle and calm, which puts them at ease. Her favorite part of her job is when a patient leaves pleased with their visit.
Dr. Reynolds still stays active in her free time. You might find her running marathons, skiing, fishing, or traveling.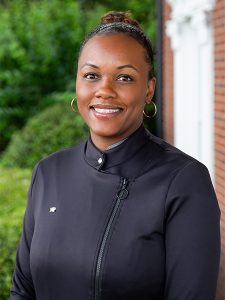 Dr. Chauntell Pullman, DDS
Dr. Chauntell Pullman decided to become a dentist in college. During the summers, she shadowed professionals in both medicine and dentistry. She was particularly impressed with the long-term relationships the dentist had with patients. She also saw firsthand the artistry that is an integral part of dentistry. She loves that it is the perfect blend of art and science.
Dr. Pullman was accepted into Meharry Medical College School of Dentistry and graduated with her Doctor of Dental Surgery (DDS) in 2011. She advanced her training through a general practice residency at the University of Alabama at Birmingham. In 2019, she started working here at McRae Family Dental, where she remains dedicated to continuous learning. Her professional accomplishments and affiliations include:
James Arthur Johnson, DDS Endowed Scholarship
Georgia Dental Society, Dental Student Scholar
American Dental Association, Member
National Dental Association, Member
American Association of Women Dentists, Member
Academy of General Dentistry, Member
American Academy of Cosmetic Dentistry, Member
What really makes Dr. Pullman a great dentist is that she listens to her patients' concerns and educates them on their oral health. Together, they come up with a plan to improve their overall dental health.
During her free time, Dr. Pullman enjoys traveling, listening to live music, cooking, and spending time with family and friends.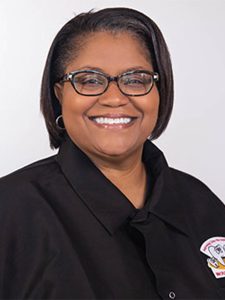 Dr. Wolanda Hardy became a dentist so she could educate people on preventive dental care and help them realize how much of a commodity it is to have their natural teeth for a lifetime. She received her Bachelor of Science in chemistry from Benedict College and her Doctor of Dental Surgery from Meharry Medical College School of Dentistry. She began practicing over 20 years ago in 1997 and joined our team in 2020.
Dr. Hardy is a two-time recipient of the Top Dentist Award and the Peer Award in Athens, GA. To serve her patients with the best care possible, she keeps up with the latest in dentistry as a member of the American Dental Association and the Georgia Dental Association.
Dr. Hardy loves seeing her patients' progress and confidence as they do their part at home to improve their overall oral health. She also enjoys building relationships with families throughout the years. Her calm and reassuring nature helps her patients feel comfortable asking any questions they have about treatment.
Dr. Hardy's passion for improving lives extends beyond the dental office. Since 2002, she has been an active member of the Timothy Baptist Church, where she serves on the Deaconess Ministry and the Ministry of Helps. She also spends her free time with family and friends, cooking, traveling, and watching basketball games.